We are finally back with #BloggingThursday! Still working like if there was no tomorrow, but we have some very good news to tell you, so here is a small update on how and what we're doing.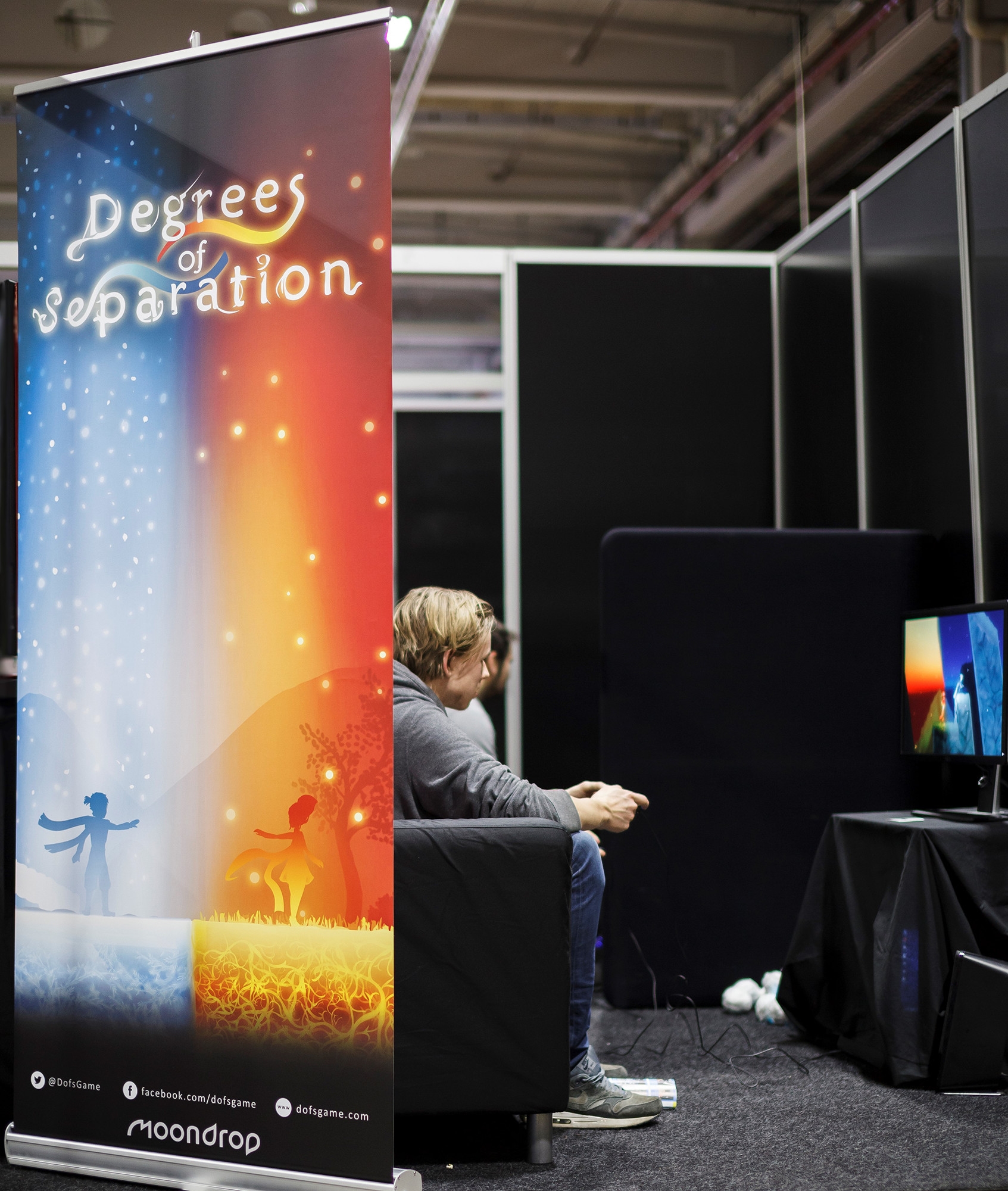 SpillExpo is the biggest gaming fair in Norway. It happens around November and gathers thousands of enthusiasts every year, and the number of visitors increases with each issue. This year, the event takes places 11 – 13 November.
Like the last time, we are going to be there showing a demo of Degrees of Separation, including the most recent improvements. As you know, we've been putting our souls into the project and squeezing our brains to progress as much as we can, and we think you are going to love the current state of the game.
We'll hold a new contest, and everyone coming to see us can participate and get a chance to win a copy of Degrees of Separation when it's released. Stickers, conversations and hugs are for free, so come see us, try our game and share our excitement!